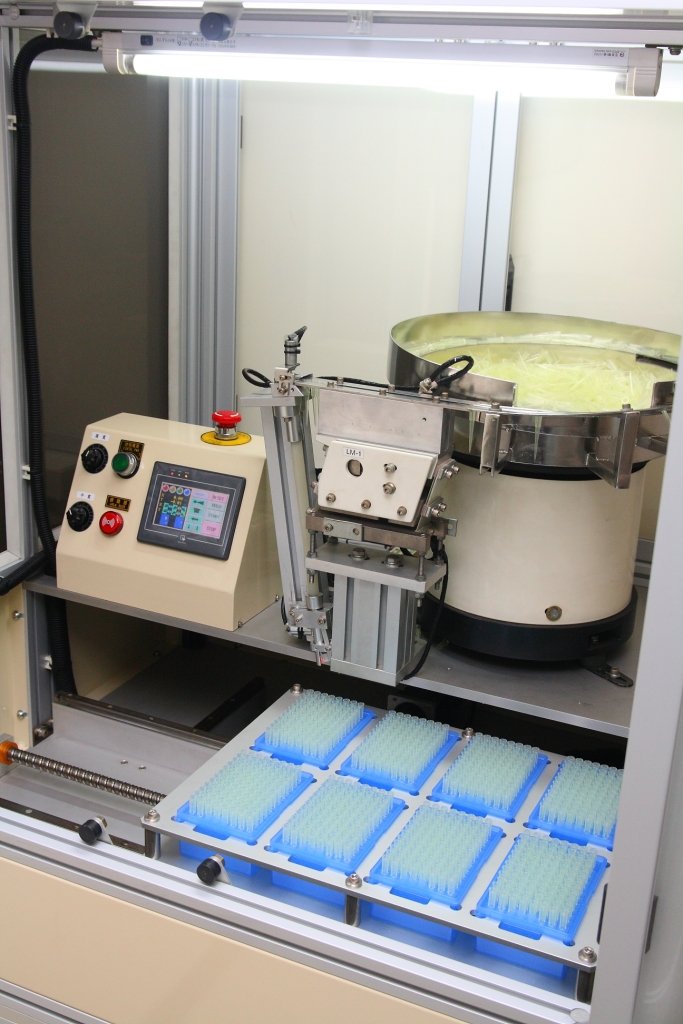 ➲ The one and only in the world
➲ Patented
➲ Fully automatic
➲ 8 racks at once
➲ Fast– 100sec. per rack
➲ Low malfunction rate
➲ Lower labor cost
➲ Small volume, suitable for lab.
➲ Made in Taiwan
PRODUCT INFORMATION
MSPS (Microtips Sorting and Packaging System) is a new workstation for automated filling microtips with new technique.
Compare with other automated platforms, it is small, easy to use and provides lower mistakes.
It also lowers your labor cost and lab space substantially.